Free Online Photo Editor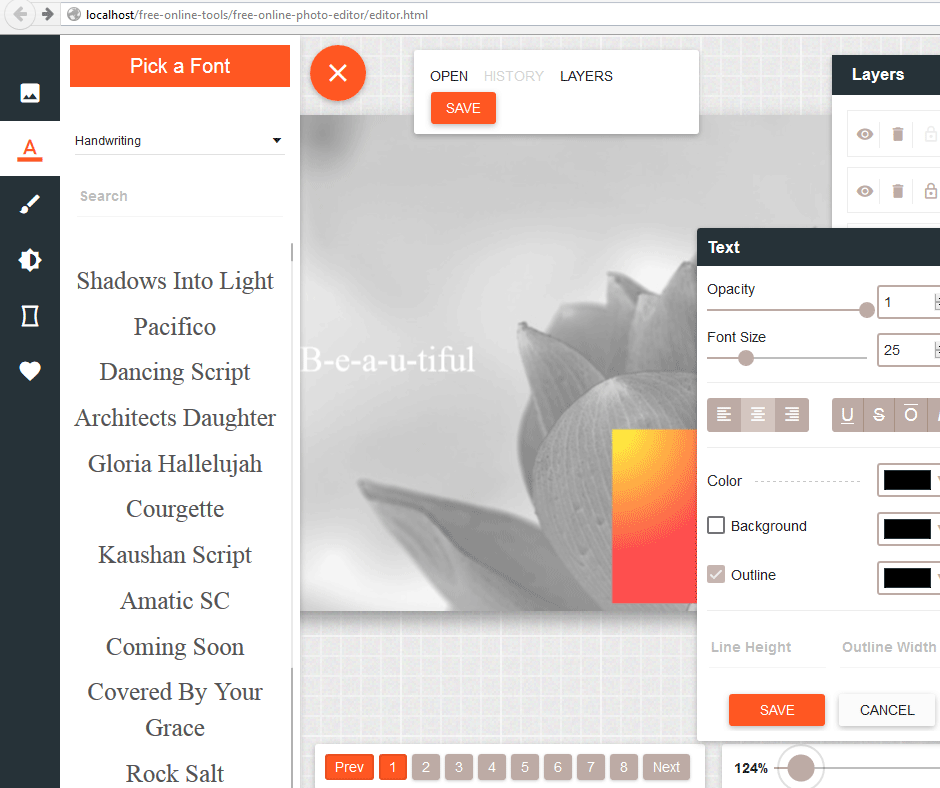 Totally-free web-based photo editor.
Comes packed with the following features:
Basics: rotate, crop, resize, round edges
Layer support; with opacity, merge, etc
Filters; sepia, sharpen, greyscale, etc
Add text—many fonts to choose from
Add stickers—lots to choose from
Multiple brush types
Zoom in and out
Add shapes
And more
FAQ
How do I add another image on top of the main one?
Pick a shape, usually you'll want a rectangle for this purpose, and then from the shape's properties panel select the Image option, you will then be given the option to upload an image to fill the shape.
All the brushes look too thick, doesn't the editor have a single pixel brush?
Each brush has a thickness option, it appears when you select the brush, and can be taken down 1 pixel if needed.
Can I undo actions?
Every addition (e.g. adding a shape) can be undone simply by deleting the new layer of the object. Basic adjustments (e.g. rotation) and filters can be undone by selecting the previous point in the History panel.
Does donesmart.com have access to my images when I use the photo editor?
No. All image editing is handled client side using HTML5 and Javascript, which means the images are never uploaded to our server.
Does the editor add a watermark or place any restriction on free usage?
No.