The Best Chrome & Firefox Extensions for Online Marketers, Bloggers, SEOs & People that Work Online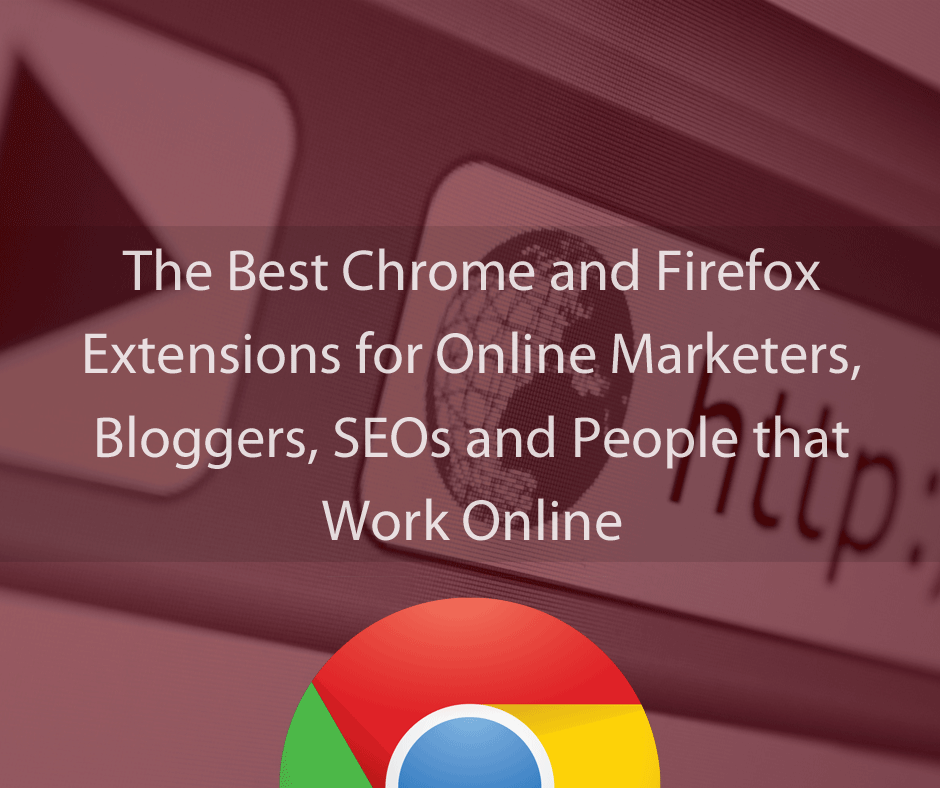 This is our guide to the absolute-best most-essential Firefox and Chrome Extensions for online marketers, bloggers, SEOs and people that work online. All the extensions are carefully hand-picked by the DoneSmart team.
If you want to save time, gain marketing insight and improve your browser work-flow, then these browser extensions are essential for your consideration.
Browser Extensions rock, everyone knows it. Out-of-the-box a browser can't be everything to all people and still remain lean usable software. That's where the beauty of extensions comes in because they allow browsers to stay uncluttered and fast whilst giving people the ability to meet their own personal feature needs. And, if your feature needs are related to online marketing, blogging, or SEO, then our carefully compiled thoroughly researched list of best-of-breed extensions for these purposes is for you. As well as extensions aimed at bloggers, marketers and SEOs, we've also included more general extensions that improve the browser work-flow and speed-up common tasks.
We hope you found this best-of browser extensions article useful. If you think we missed of any utterly-essential extensions for marketing, SEO, blogging or improved browser work-flow, then please let us know. Finally, check out DoneSmart's own browser extension; SiteLauncher which gives you a unique and super-fast way to speed dial to sites.
P.S. Why not make your whole team more productive by sharing this article with them using the links below