In the latest SiteLauncher release we introduced the new Launcher toolbar button: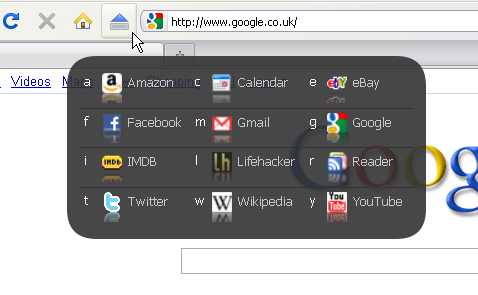 For us keyboard is king, but even we admit that there's the odd circumstance, when the mouse is more expedient. For that reason, but mainly because loads of you asked for it, we've given you the toolbar button as a way to invoke the Launcher with the mouse instead.
If you performed a fresh install of SiteLauncher, you should find toolbar button automatically added. To prevent the button appearing out of nowhere and confusing some existing users, those upgrading will not automatically get the button and will have to add it manually.
How to add the Launcher button to your toolbar:
1. Right click the toolbar area of Firefox, and click "Customize" to bring up the Customize Toolbar window.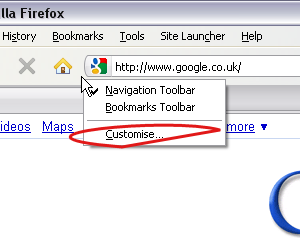 2. Find the Launcher icon (circled below), drag and drop it to wherever you like in the toolbar area, then click "Done."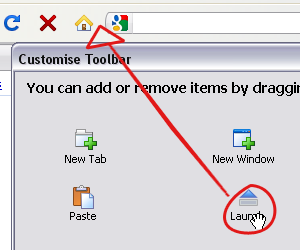 That's it!